The five squads for the Super Series in San Diego are gradually coming into view.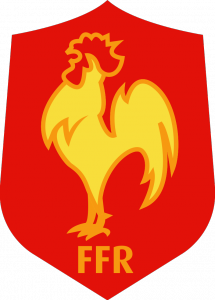 The USA, France and England have now posted squads of different sizes. England announced their choice of 28 players this week; the Eagles also have a roster of 28; 30French players will make the trip. Canada haven't got beyond their preliminary group of 40 that attended the CAN-AM training camp in May. News of the Black Ferns comes lower down.
USA (28)
Katy Augustyn (33 caps)
Bui Baravilala (6)
Catie Benson (17)
Amy Naber-Bonté (1)
Stacey Bridges (36)
Ashlee Byrge (0)
Elizabeth Cairns (0)
Gabriella Cantorna (3)
Jennine Duncan (2)
Fane "Eti" Haungatau (0)
Emily Henrich (2)
Katana Howard (0)
Charli Jacoby (0)
Nick James (6)
Rachel Johnson (3)
Alev Kelter (9)
Joanna Kitlinski (8)
Bulou Mataitoga (0)
Olivia Ortiz (0)
Neariah "Nene" Persinger (0)
Hope Rogers (25)
Asinate Serevi (2)
Kristine Sommer (7)
Nicole Strasko (3)
Joyce Taufa (3)
Kris Thomas (7)
Alycia Washington (17)
Kate Zackary (Captain 9)
Names in italics = played England at the Allianz in November
Fifteen of the group are retained from their last appearance against England at Allianz Park. There the Eagles' most striking feature was the lack of caps. For all Rob Cain's efforts since then only five players boast caps in double figures, all of them are forwards of course. The best of the backs have long since been siphoned off to the Sevens squad.
The good news is that two of that number, Alev Kelter and Kris Thomas, are restored to the strength. They will stir memories in Red Roses who survive from the pool match in the World Cup 2017 – there are a bare dozen of them. It was Thomas's searing run in the final moments that put the Eagles through to the semi-finals. Their game management will probably lie in Kelter's hands (and feet) in the centre.
The one player familiar with English standards is Kristine Sommer who returned to support Harlequins' push to the Tyrrells final.
Though they sit one place above Italy in current World rankings, they are likely to find this coming series quite daunting.
France (30)
Julie Annery
Lise Arricastre
Cyrille Banet
Axelle Berthomieu
Caroline Boujard
Pauline Bourdon
Camille Cabalou
Lénaïg Corson
Emma Coudert
Annaëlle Deshayes
Coumba Tombe Diallo
Célia Domain
Céline Ferer
Maëlle Filopon
Audrey Forlani
Gaëlle Hermet (C)
Camille Imart
Clara Joyeux
Fiona Lecat
Marine Ménager
Romane Ménager
Safi N'Diaye
Morgane Peyronnet
Elise Pignot
Laure Sansus
Agathe Sochat
Caroline Thomas
Laure Touye
Jessy Trémoulière
Gabrielle Vernier
France welcome back two players from their triumph over the Black Ferns in Grenoble, Cyrille Banet (wing) and Maëlle Filopon (centre). Filopon covered herself in glory as she scored a great early try, only to sustain a bad injury in the process. Annery (flanker) nearly caused England a premature exit from the World Cup with two dangerous assaults on the line.
Through the call of 7s they are missing more significant names than England but, for one reason or another, a few players on show at Doncaster last February are missing – the two wingers, Jason and Murie, for example.
This is a squad quite capable of upsetting the English apple-cart, even before the clash with the Black Ferns four days later.
New Zealand
Glenn Moore announced a new-look elite group of 35 Black Ferns last month: With the retirement of Fiao'o Faamausili, he has opted for a new face as captain, Les Elder, a flanker, rather than either of two highly experienced operators, Kendra Cocksedge and Selica Winiata, who become co-vice captains.
FORWARDS
Eloise Blackwell (37 caps) Auckland
Forne Burkin (0) Canterbury
Luka Connor (0) Bay of Plenty
Les
Elder (Captain, 13) Bay of Plenty
Karli Faneva (0) Bay of Plenty
Aldora Itunu (20) Auckland
Phillipa Love (7) Canterbury
Charmaine McMenamin (19) Auckland
Toka Natua (16) Waikato
Aleisha-Pearl Nelson (29) Auckland
Joanah Ngan Woo (0) Wellington
Te Kura Ngata-Aerengamate (23) Counties Manukau
Marcelle Parkes (2) Wellington
Leilani Perese (5) Counties Manukau
Kennedy Simon (0) Waikato
Charmaine Smith (21) Auckland
Pia Tapsell (0) North Harbour
Harono Te Iringa (0) Counties Manukau
Cristo Tofa (0) Auckland (19)
BACKS
Chelsea Alley (18) Waikato
Kelly Brazier (37) Bay of Plenty
Grace Brooker (0) Canterbury
Kendra Cocksedge (Co-Vice Captain, 47) Canterbury
Krysten Cottrell (5) Hawke's Bay
Kiritapu Demant (2) Bay of Plenty
Ruahei Demant (5) Auckland
Theresa Fitzpatrick (9) Auckland
Carla Hohepa (19) Waikato
Ayesha Leti-I'iga (3) Wellington
Arihiana Marino-Tauhinu (0) Counties Manukau
Kilisitina Moata'ane (0) Otago
Natahlia Moors (1) Auckland
Alena Saili (2) Southland
Renee Wickliffe (35) Bay of Plenty
Selica Winiata (Co-Vice Captain, 36) Manawatu (16)
*Not considered due to injury: Monica Tagoai (Wellington) and Jackie Patea-Fereti (Wellington).
It will be a relief for their opponents that ten Black Ferns who appeared in the World Cup final are missing from this list. But relief from New Zealand pressure comes in small doses.
We eagerly await more precise news of these two remaining contenders, Canada and New Zealand.
Memo
The Red Roses will be playing France twice away over the coming months:
On the weekend of 9-10 November in Clermont Ferrand
On the weekend starting 31 January 2020 in Pau in the 6 Nations